Qinghe Gao wins Best Presentation Award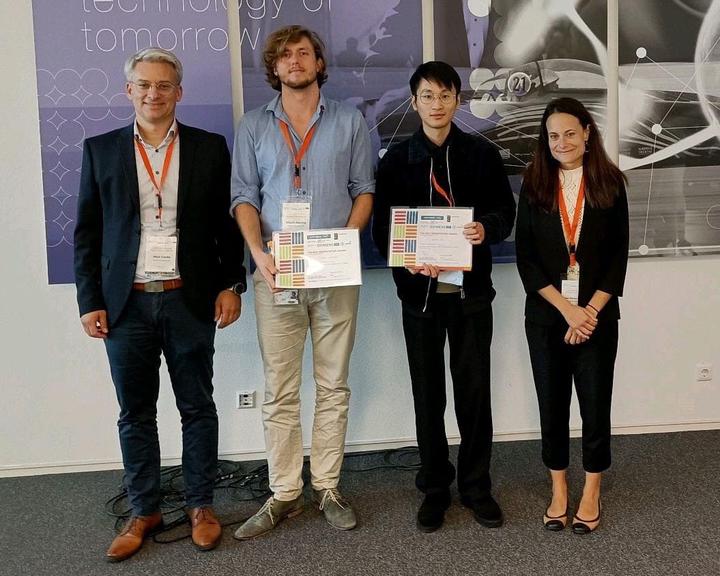 With his presentation on Process synthesis through reinforcement learning, Qinghe Gao won the Best Presentation Award at the CAPE Forum 2022.
He won the award because of the smooth storyline that the audience attracts and easily understands. "My topic is quite new and novel which certainly attracts the audience. But in some ways, my topic is also difficult to explain because it contains too much AI knowledge for chemical engineers. So I tried to use the chemical engineering-related case study to illustrate the AI knowledge and make a clear connection between every slide."
The result was a clear presentation, interesting to follow. He won a certificate and two books on process design.
A conference on Computer Aided Process Engineering that took place at University of Twente from 14-16 September. The theme of this event was "From Science to Business".
CAPE Forum is a meeting organized once per year by the volunteers. Its objective is creation of the opportunity for networking by younger members of CAPE community and presentation of non-published results of their research. The original idea of the Forum was the creation of the independent from CAPE WP platform of activity.